EXPLORE OUR PRODUCT
We Deliver Best In Quality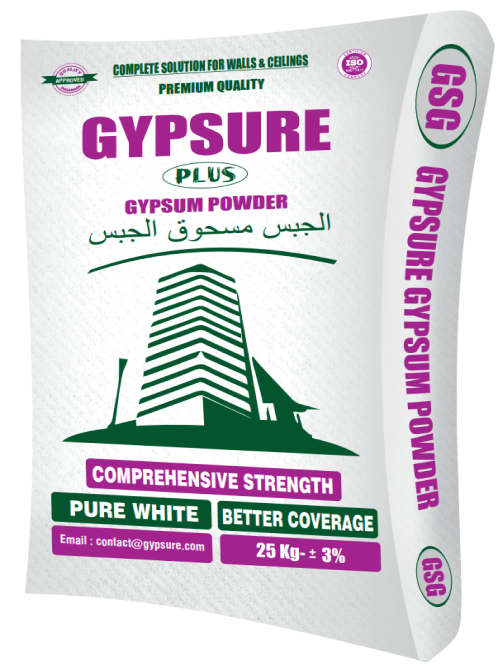 GYPSURE PLUS
GYPSUM POWDER
HIGH Grade Superior Quality Imported Gypsum Powder
Gypsure Plus Gypsum Powder the Ultimate Gypsum Plaster is a light weight and Pure Gypsum Based Plaster suitable for hand and machine application for Internal wall and Partition surface including Brick, Block and Concrete.
It consists essentially of Pure Gypsum Hemihydrates formulation with special additives to control application and setting characteristics. After Drying, it gives brilliant white, smooth and Fine finish. Gypsure Plus Gypsum is premium quality Gypsum Plaster, Asbestos free to improve the plaster's handling, work ability and application. There is no need of any additional coat of wall putty.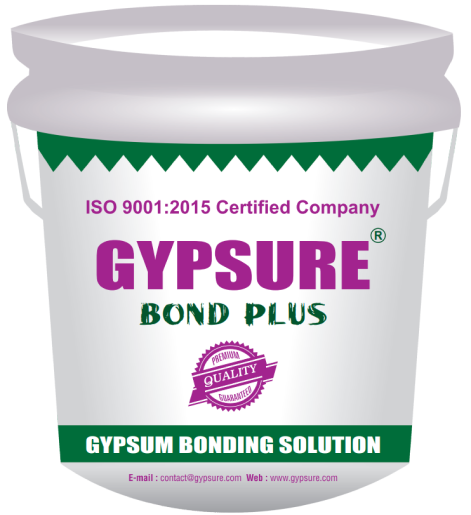 GYPSURE BOND
PLUS
GYPSURE BOND PLUS is a bonding agent for gypsum plaster that enables preparation of ceiling and wall surfaces (especially RCC surfaces) within 24 hour It completely eliminates the risk of de-bonding gypsum plaster from low suction backgrounds viz Rcc surfaces (Aluminium form work & ceilings).
It eliminates hacking, roughing & putting wire mesh on concrete surface, it is specially formulated ready to use adhesive consist of organ resins with attitives.
GYPSURE BOND PLUS with its unique formulation of polymers. additives and sand fillers offers dual benefits of mechanical and chemical bonding